Cannabis and Wellness: Incorporating THC in your Daily Routine
Cannabis is known for its long list of benefits, from relaxation to medical factors.
Harry B. Nuggs
10/23/2023
3 min read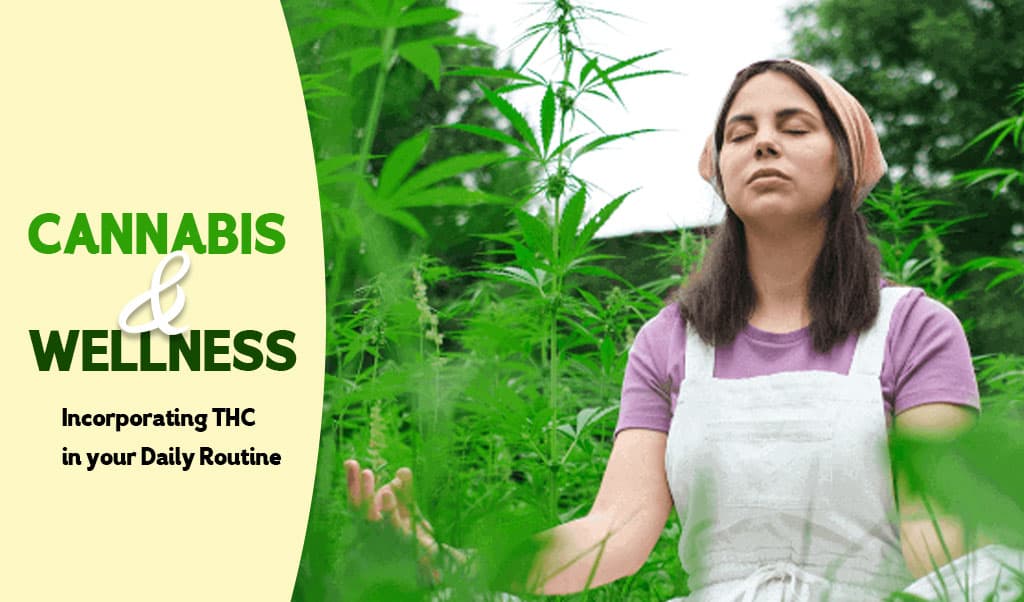 Cannabis and Wellness: Incorporating THC in your Daily Routine
We're not getting younger, are we? Each day of our lives has a vital role in our overall well-being. From consuming the right food, and finding the best exercise routine to incorporating your favorite Smokeland product, all of these are great contributors to your being healthy and achieving the greatest life satisfaction. Many are unaware of the idea that any cannabis product can be added to an everyday routine. Cannabis is known for its long list of benefits, from relaxation to medical factors that have helped a lot of consumers.

There are unending possibilities for adding cannabis to our daily routine, it's not just a trend, it's a must! If you still don't know how to add cannabis to your well-being, you're in the right spot to learn more. So, keep scrolling and start learning!
Tips for Incorporating THC in your Daily Routine
Regardless of whether you have a list of things to accomplish when you wake up, it is crucial to tune into your body and assess how it is feeling. Therefore, take a few deep breaths to start your day and pay attention to how your body feels. What mood are you in? Any discomforts or aches?
After a long, hot shower, apply a topical cannabis balm or lotion to your creaking knee or sore back if you are feeling tight or anxious. That is always satisfying! Don't forget to pack some Green Crack Shatterz as you head out the door.
Do you have a gym routine? If so, then this is the perfect way for you to enjoy your cannabis! One of the major advantages of consuming cannabis before working out is that it can improve your concentration and focus. Most of the athletes applied the same principle. 
Consuming any products that contain THC can react with CB1 and CB2 receptors in order to maintain the concentration you need. This comes with the responsibility of choosing the right strain for you as well. If you consume cannabis before a workout session, it will make you less tired and more energetic!
The goal of meditation is to achieve a deep state of peace where nothing can frighten you. It clears your thoughts and encourages you to focus on the good things in life. Cannabis might aid your meditation in this area. Mind and body balance is essential to living a healthy lifestyle. Oftentimes, meditation aids in achieving this kind of calm-inspiring mental wellness. However, if you find it difficult to meditate or are feeling overwhelmed for any other reason, a few drops of cannabis may help to calm your racing thoughts for a while. Your mood fluctuations may be lessened, and you may feel happier after using THC products from Smokeland. As was already said, cannabis may aid in improving your ability to concentrate and focus. The same idea holds true when using THC for meditation.
A good habit is to get at least six to eight hours of sleep each night. To keep your mind sharp the next day, you need unbroken sleep. But illnesses like Crohn's Disease and sleeplessness frequently prevent you from getting a good night's rest. You toss and turn all through the night, unable to get a good night's rest. Cardiovascular conditions, diabetes, Alzheimer's, or unexpected weight gain might result from this. Gladly, Smokeland's Indica cannabis strains can make it easier for you to fall asleep earlier than before.