Cannabis Delivery Near Me: How It Works and What to Expect
Through delivery services, you don't have to travel far and go out just to get your favorite products.
Harry B. Nuggs
10/19/2023
4 min read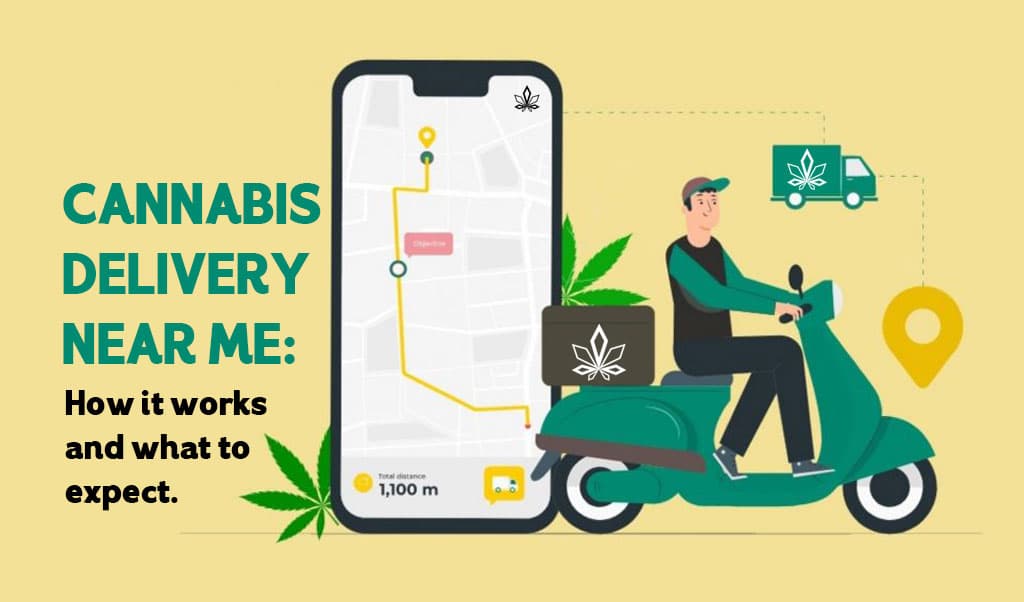 Cannabis Delivery Near Me: How It Works and What to Expect
Are you looking for the safest and most convenient ways to buy your favorite cannabis product? Don't worry cannabis delivery services got you covered. Through delivery services, you don't have to travel far and go out just to get your favorite products. It will be easy for you because they will deliver it in front of your house. If you only order pick-up at your favorite dispensary store, you may be curious about how delivery services work. So for today's blog, we gathered all the information you needed!
How Cannabis Delivery Works 
Choose Your Dispensary
The first thing that you should do when buying cannabis is to choose the best and nearest dispensary in your place that offers high-quality products and services just like our delivery service, Smokeland Weed Delivery. You have a lot of choices where you want to get your weed delivery. Deciding what dispensary is hard because each of them have their own ways of how they deliver, so you have to be wise in choosing. You can do some research to determine the most convenient and will offer the best price for you. 
Pick Products
When you already have chosen your dispensary store, you are now ready to explore its online menu. Pick the products you want, then before you add them to your cart you can first review the product coming from different customers. To do that you can use Yelp, Google, and Weedmaps.  After selection, double-check your order to make sure that your order is correct to avoid any misunderstandings and problems when it is delivered.  
Enter Your Information
After checking your order, it's time for you to enter your personal information. Usually, this includes your name, address, and phone number. This is one of the most important processes that you should do when ordering. If you want to get your delivery immediately and complete you must provide the correct information. If you are a member of the Dispensary Loyalty program, you can add it on and if you are a novice in this industry you can visit our store, Smokeland Weed Delivery. To get the loyalty program that we offer, you just need to create an account at Smokeland's website and get the points in every purchase you make. 
Place Your Order
When you are done filling out your order and submitting it, all you have to do is wait for your cannabis product to arrive. Usually, most dispensary stores strive to deliver customer's cannabis products in one to two hours after placing an order but it depends on the place or even the time of the day. When ordering Smokeland Weed Delivery, it takes 45-90 minutes to deliver on average. Or you can schedule an appointment and get your order delivered at your convenience. 
Accept Delivery   
When the delivery is already in front of your house, the one who placed the order must be present to get it and show their government ID to the driver to verify their information. Then after the driver verifies it you can pay in cash or a card that the dispensary accepts. 
Conclusion 
Now that you have knowledge about how cannabis delivery works, are you ready to place your first order? If yes, take a look at our online delivery service, which offers California's top products and delivers them in front as quickly as possible. If you have any questions you can contact us at our shop: Smokeland Weed Delivery.