Finding the Best Weed Delivery Near Me
Ordering from California to Sacramento is now hassle-free!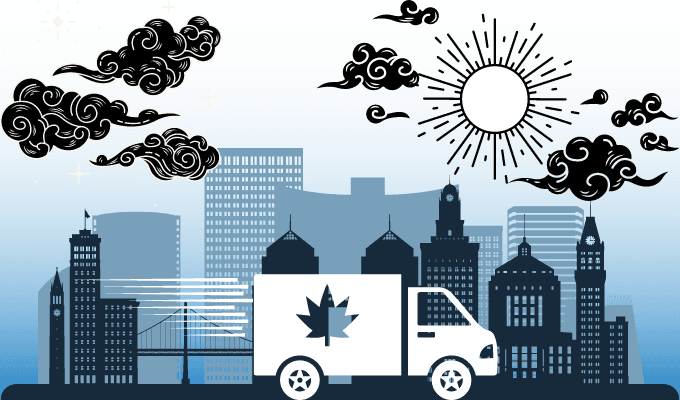 Wondering where to find the nearest weed delivery services? Versatility is what the consumers looking for in terms of weed delivery. Luckily, Smokeland offers a delivery service that is fast and reliable. Visit their website to start your first weed delivery service experience.        
The cannabis industry is on the top list of trending services nowadays. Consumers now want a more convenient and effective way to avail of cannabis-infused products. Thanks to technology we can now order online and appoint weed delivery services right into our doorsteps. 
So if you are looking for the best weed delivery service experience in your local area, congrats! We have gathered all the information that you needed in this blog post. Ordering from California to Sacramento is now hassle-free! 
Benefits of Weed Delivery Near Me
Flexibility
Mobility became the basis for cannabis delivery. Instead of being anchored to a piece of land that governs cannabis stores, they are free to roam around different areas and cater to a wide range of customers.
Minimizing the carbon footprint is one way to help reduce the cost for the entire operation. Due to this, many conventional delivery services may be seen operating a fleet of hybrid and electric vehicles.
Affordability
Of course, affordability is one thing to consider also. We want a cheaper but effective way to do business. Smokeland consider both factors and want to provide a quality weed delivery service experience to the consumers. Smokeland has different locations for its dispensary across California while providing delivery services from Oakland to Sacramento. 
Smokeland has a variety of products listed on their online menu. Having a cheaper price doesn't mean a cheaper experience. Smokeland's priority is still the consumers' quality experience.
Convenience
Convenience is the business cherry on top. This is what all consumers want to experience. Smokeland provides a top-notch and hassle-free weed delivery service, you'll just be waiting at your home while chilling and watching TV. 
Consumers always consider what delivery services offer that physical stores cannot. Yes, you are right! Going to a physical store is time-consuming and a waste of money for transportation. It's now better to browse the website to look for the products, add them to a cart, pay through cash on delivery or credit card, then boom it will be in your hands. 
Local Cannabis Delivery Services
One of the best options to receive your purchases is through cannabis delivery services. It will not just solely benefit you, but your community as well. Weed delivery services in local cities will also give the company's drivers an increase in the overall feel of a local community. 
Smokeland offers delivery services to the following locations:
Oakland, Alameda, Piedmont, San Leadro, San Lorenzo, Castro Valley, Emeryville, Berkeley, Richmond, Albany, El Cerrito, San Pablo, El Sobrante, Pinole, Hercules, Concord, Martinez, Clayton, Pleasant Hill, Walnut Creek, Layfayette, Orinda, Moraga, Pacheco, San Ramon, Pleasanton, Danville, Dublin, Livermore, Alamo, Mt. Diablo, Palo Alto, Mountain View, Redwood City, Menlo Park, San Mateo, Sunnyvale, Santa Clara, San Bruno, Daly City, San Carlos, Burlingame, Belmont, Foster City, Millbrae, San Burno, San Francisco, and Sacramento.
References:
https://www.therapyforlatinx.com/blog/what-are-the-benefits-weed-delivery-service-offers#:~:text=A%20cannabis%20delivery%20service%20is,big%20building%20to%20run%20from.
https://missionorganiccenter.com/8-reasons-why-cannabis-delivery-services-benefit-the-community/