Good Tide Gummies - The Solventless Hash Rosin Difference
Cannabis rosin is a process wherein it releases resin through a method of extraction.
Harry B. Nuggs
11/1/2023
5 min read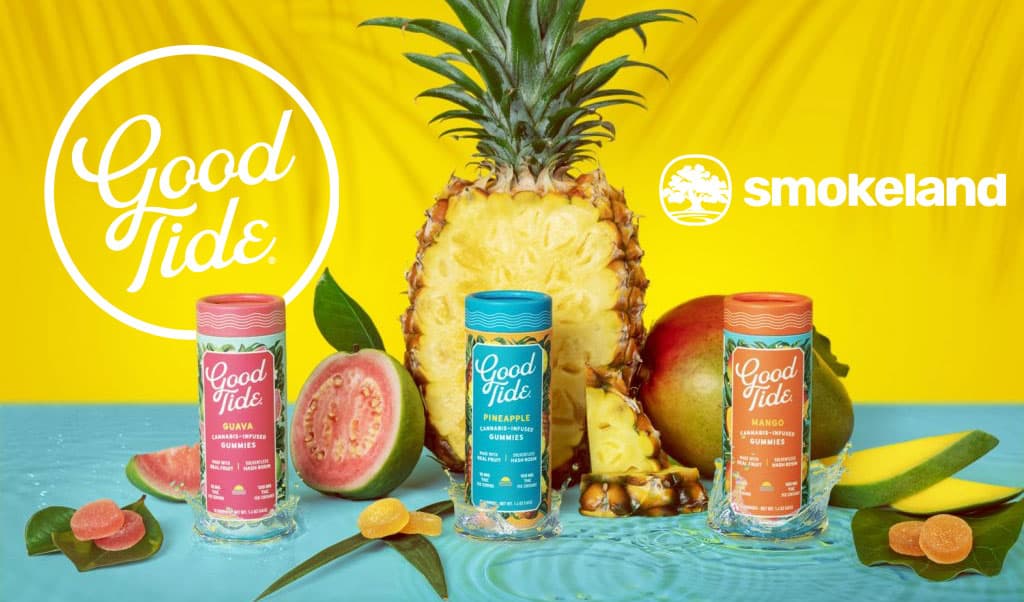 Good Tide Gummies - The Solventless Hash Rosin Difference
The legalization of using cannabis-infused products from recreational to medical use is gradually expanding. Because of that, entrepreneurs can't get enough of what's on the table. The creativity continuously expands for consumers to have a range of options. 

Cannabis rosin is a process wherein it releases resin through a particular method of extraction. Where does it come from? It can be from dried flower, fresh plants, and hash. It is said that hash rosin is a top-notch cannabis concentrate, we can't deny why it is one of the crowd favorites.

It may take a bit of your time to identify the edge of hash rosin, but the universe heard you and this blog is your answered wish. Now, let's hash over cannabis rosin! 
Defining Cannabis Rosin
When high temperature and massive pressure work together, cannabis rosin is born. Extraction of terpene and cannabinoids is forced out of the cannabis plant through a rosin press. It needs to be done properly in order to maximize its potency making it abundant in terpenes and cannabinoids. What's more breathtaking is that it only takes a few seconds of your time, isn't it great? To get into some technicalities, Rosin or solventless hash oil (SHO) is one of the purest and cleanest methods of extracting terpene and cannabinoids since it comes straight from the plant without including any toxic solvents for extraction.
What's the Edge of Hash Rosin?
Hash rosin and butane hash oil (BHO) are quite similar, but there's still a major difference. In the butane method, to extract the content of cannabis, it must be washed first with a solvent such as butane to create BHO. After terpenes and cannabinoids are extracted, the extractor now cleans the remaining butane.
On the other hand, hash rosin does not use any solvents. This puts it on a great edge, for it does not transfer any toxins into the consumers. Cannabis users who care about their health will find this to be quite appealing. Additionally, the creation of concentrates using solvents might take up to a whole day, but solventless rosin machines can create high-yield products nearly immediately. BHO is a high-volume product, whereas items made from solventless hash are more artisanal and comparable to small-batch craft breweries. Less yield is produced with solventless cannabis rosin, but the end result always meets the standard. 
So where does high-quality cannabis rosin come from? Basically, it comes from pressing bubble hash in a rosin press. It's so pure and clean that you can easily dab it. But, its versatility doesn't limit the consumer to use it in only one way. That is one of its major selling points.
Best Good Tide Gummies
Most of the time, consumers assume that BHO is the only way to extract cannabis-infused products. Now, if you read this thoroughly you've got a greater advantage in selecting the perfect product for you. Below are the Good Tide Gummies available at Smokeland:
Good Tide - Mango Gummies - (I) - 100mg
These Good Tide Gummies are your ideal refreshment while lounging. This is packed with real mango that is high in myrcene, a flavorful terpene. It is loaded with calming content extracted from the cannabis plant which delivers a mellow and laid-back experience; thanks to terpenes and mild cannabinoids in our solventless hash rosin. Now it's time to give yourself time to relax while enjoying the tropical mango flavor. 
Good Tide - Guava Gummies - (H) - 100mg
Here's another Good Tide Gummies flavor for you. If you want to experience the effect of both Indica and Sativa, then you should definitely try this one. Also infused with solventless rosin extracted from high-quality cannabis plants that will surely satisfy your needs. The extracted cannabinoid and terpenes work well with tropical guava flavor giving you a whole dimension of experience.