How to Legally Order Recreational Cannabis in California
What Types of Cannabis Products Can You Order for Delivery in California?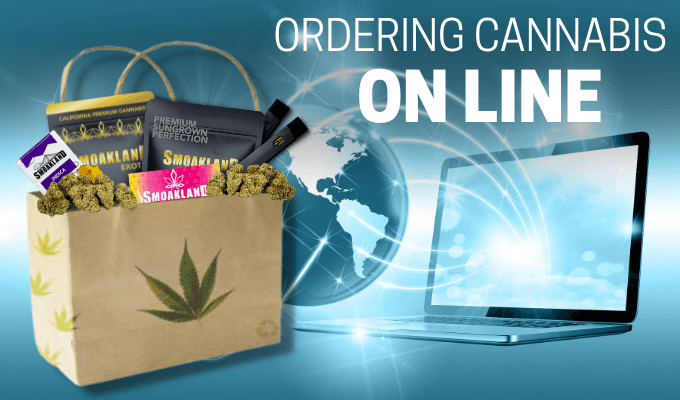 So you've heard the news - recreational cannabis is now legal in California for those 21 and over. As of January 1, 2018, Prop 64 went into effect, allowing you to legally purchase weed without a medical card. But before you head to your local dispensary, there are a few things you should know about how to actually buy recreational cannabis products. Don't worry, we've got you covered with all the details on what you'll need to bring, the types of products you can expect to find, and how much you're allowed to purchase. By the end of this article, you'll feel fully prepared to walk into a dispensary and buy cannabis just like you would a six-pack of beer at your local liquor store. The times, they are a-changin'!
California's Legalization of Recreational Cannabis
California made history in 2016 by becoming the first state to legalize recreational cannabis. If you're 21 or older, you can now legally buy and consume marijuana without a medical card. Here's how it works:
Visit a licensed dispensary. California has over 600 licensed dispensaries, from small independents to major chains. You'll need to show a valid government ID to prove your age.

Browse the menu. Dispensaries offer a variety of cannabis flowers, edibles, concentrates, topicals, and more. Budtenders can describe the effects and flavors to help you choose.

Place and pay for your order. Most dispensaries are cash only, though some accept cards. You can buy up to 28.5 grams of cannabis per day.

Head home and enjoy responsibly! Cannabis can only be used in private homes or licensed businesses - public use is still illegal.
California aims to set an example for responsible legalization. Tax revenue from cannabis sales is funding public programs like healthcare, education, and law enforcement. However, the legal market is still evolving. Illicit sales, youth access, and impaired driving remain concerns. Regulations are frequently updated to address issues as they arise.
If you plan to partake, do so carefully. Start with a low dose, as today's cannabis can be very potent. Be discreet and avoid driving or operating heavy machinery while impaired. But otherwise, you're free to sit back, relax and experience the effects of THC in the comfort and privacy of your own home. Welcome to the new age of legal recreational cannabis in the Golden State!
What Types of Cannabis Products Can You Order for Delivery in California?
California has legalized recreational cannabis, and that means you can legally order weed and have it delivered to your door. What kinds of products can you get? Quite a variety, actually.
Flower (Buds)
The most traditional cannabis product is dried flower buds. You can order indica, sativa or hybrid strains in different amounts. Popular strains include OG Kush, Blue Dream, and Sour Diesel.
Concentrates
Concentrates contain high amounts of THC, the active ingredient in cannabis. Options include:
Wax and shatter: Made from butane hash oil, with 70-90% THC. Can be vaped or added to joints.

Live resin: Made from fresh frozen cannabis plants. Terpene-rich with superior aroma and flavor. Around 70% THC.

Rosin: Solventless concentrate made using heat and pressure. Full-spectrum effects and natural terpene profile. 50-70% THC.
Edibles
Prefer to eat your weed? Edibles offer a discreet way to consume cannabis. THC is infused into foods like:
Gummies, cookies, brownies: Classic options with around 10 mg of THC per serving.

Beverages: THC-infused drinks like wine, beer, coffee, tea and soda. 5-10 mg of THC per can or bottle.

Capsules: For those wanting a precisely measured dose of THC without the sugar. Around 5-25 mg of THC per capsule.
Vape Pens and Cartridges
Vaping delivers THC through an electronic device that heats up cannabis oil. Cartridges contain concentrated cannabis extracts with natural or added flavors. Ranging from 70-95% THC.
Disposable vape pens: Pre-filled, no charging required. Around 150-200 puffs per pen.

Rechargeable vape batteries: Pair with THC cartridges. Allows you to choose from a variety of strains and flavors.
With many legal options, you can consume cannabis in California in your preferred way. Order online or through an app and get it delivered to your home. But remember to partake responsibly!
How the Delivery Process Works & What to Expect When Your Order Arrives
Once you've placed your order with a licensed cannabis delivery service, the next step is waiting for your products to arrive. California law allows delivery services to bring recreational cannabis directly to your home. Here's how the delivery process typically works and what you can expect:
When your delivery is on the way, you'll receive a notification from the service letting you know an estimated delivery window. Be prepared to show your ID to the driver to verify your age and identity. The delivery person will not leave cannabis unattended or give it to anyone other than the customer listed on the order.
Your products will arrive in discreet, child-resistant packaging with labels clearly stating that it contains cannabis. Double-check that you received everything listed on your order receipt.

Don't open or use the products in front of the delivery driver. Cannabis cannot be consumed in public or in view of the general public.

You must sign for your delivery, but delivery services will not keep a copy of your signature or ID. Your information remains private.
Once your delivery has arrived, you can enjoy your cannabis products in the comfort of your own home. Keep all products secured away from children and locked up for safety. Edibles and other infused products can take time to feel the effects, so start with a low dose and wait before consuming more.
If you have a concern about your delivery or received an incorrect product, contact the delivery service right away. Reputable companies will work to make the situation right as fast as possible. Following state laws around legal cannabis is important for both businesses and consumers to stay safe and avoid legal trouble. By choosing licensed delivery services, you can rest assured your cannabis has been tested and approved for sale in California. Happy and responsible enjoying!
Conclusion
So there you have it, the complete lowdown on how to legally buy recreational cannabis in California. While the laws and regulations can seem complicated, following the guidelines and using licensed dispensaries or delivery services will ensure you stay on the right side of the law. The variety of products and strains available is truly amazing. Whether you prefer flowers, edibles, topicals, or concentrates, California's cannabis industry has you covered? Go ahead and place your first order - you deserve to sit back, relax and enjoy the experience. The golden age of legal weed is here, California residents, so take advantage and happy shopping!