Is CBD Safe for Pets?
VETCBD's First Veterinary Scholarship Aims to Expand Education.
Peter Greenburg
12/20/2021
3 min read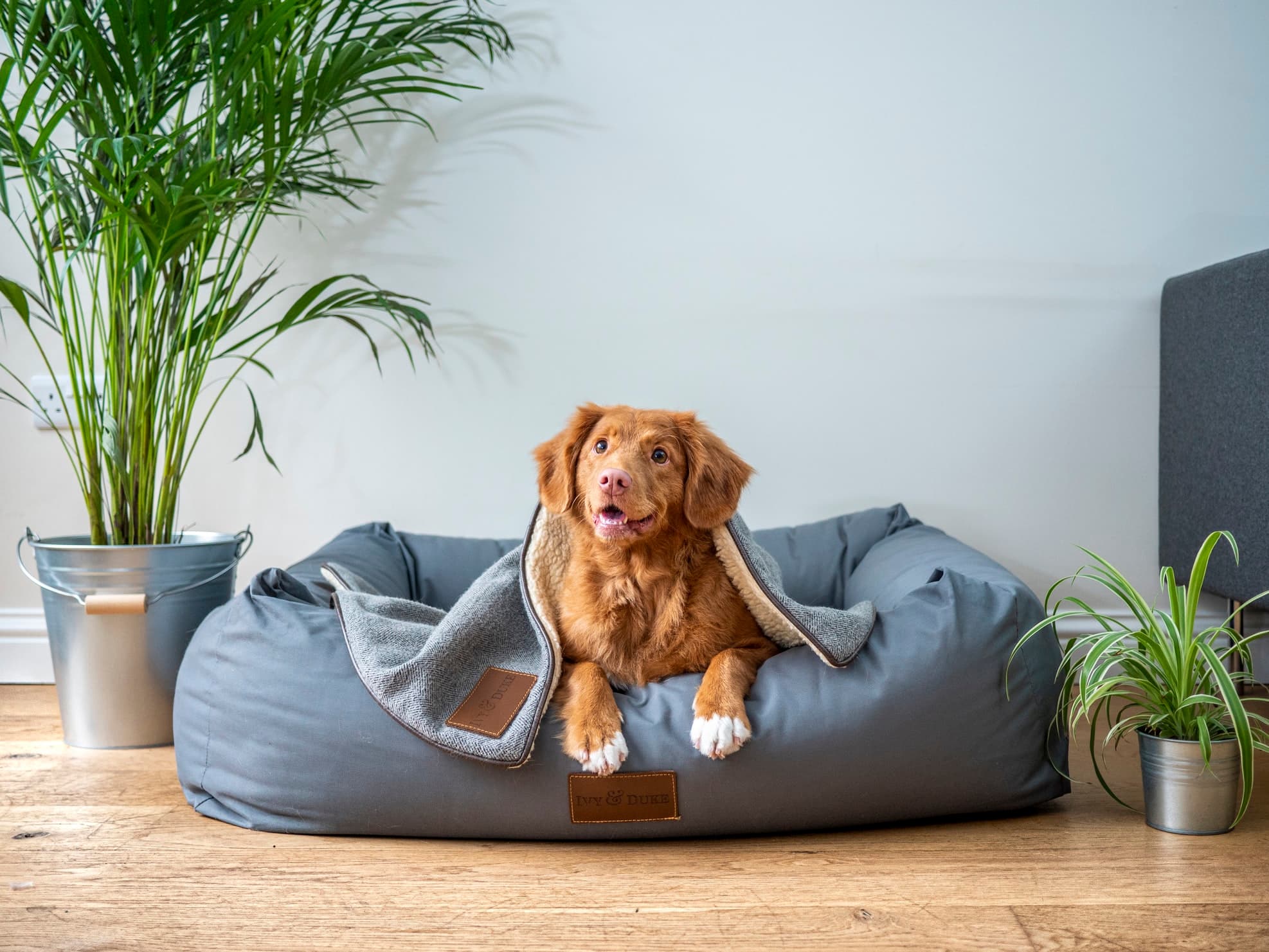 Cannabis is more mainstream than ever before, and the wide-ranging benefits of the plant continue to find an intersecting home in every industry imaginable. And while cannabis and the medical industry have always gone hand in hand, very few have associated it with veterinary science—until now.
VETCBD is one of the first cannabis brands in the world to be geared entirely towards pet owners and their little furry friends. Their CBD-based products are introducing the industry to a whole new demand—one that has already proven to be incredibly beneficial to pets who need relief.
While it's federally illegal to prescribe cannabis for pets, Assembly Bill 384 was introduced in California this year to allow for licensed veterinarians to recommend CBD to pets, while a previous 2018 effort with AB-2215 was the first instance where vets were permitted to even mention CBD with pet owners.
In recognition of the benefits emerging studies suggest cannabis can offer our beloved pets, VETCBD has launched a scholarship program for veterinary students to bring awareness and distill that hesitation between cannabis and veterinary medicine—the first of its kind.
We know cannabis helps humans, but is it safe for cats and dogs?
It's no secret that cannabis has been stigmatized throughout the past several decades in the U.S. as legalization evolves. The legal market is still struggling to shed off that stigma, and while we've definitely come a long way, some industries remain more hesitant to adapt than others. 
While recreational cannabis is still a somewhat-new concept, the medical benefits that many humans reap from the plant are pretty irrefutable at this point—most states in the U.S. have some form of medical cannabis program in place. But if cannabis is so medically beneficial to humans, why would we assume its potential benefits stop there? 
Most available research on cannabis is gleaned from how animals, like mice or rats, react to the plant. But despite the fact that much of this research has revealed that the plant seems to work just as beneficially in these animals as it does in humans, veterinary science remains largely in the dark when it comes to using cannabis as a treatment option. Unfortunately, veterinarians are largely at a loss when it comes to speaking to clients about CBD and other cannabis products.
Despite the lack of available knowledge and information, more researchers have been slowly broaching the topic. In 2018, a study revealed that CBD was able to reduce pain in dogs with no negative side effects. More recently, a 2021 study researched the effect of cannabis on shelter dogs, revealing the plant may reduce aggressive behavior towards humans.