Ordering Weed at Smokeland: A Friendly Guide
To give more in-depth information about the process, here are some friendly tips!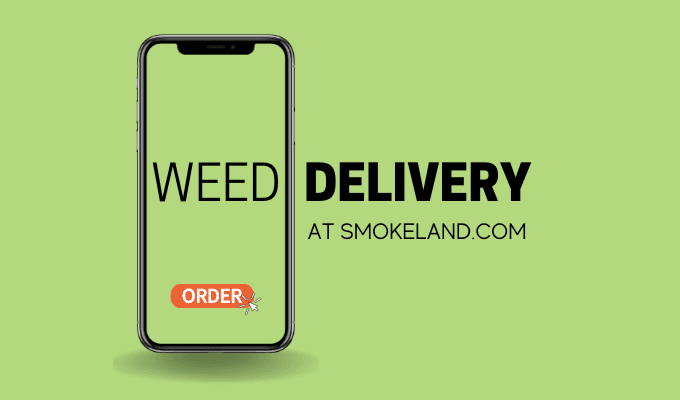 It's quite troublesome when you run out of cannabis in no time, right? Most of the time you don't want to get out of your bed to buy it. Well, we have good news for you! Online shopping made it easier and a lot better to purchase products even when you're at home. What's more exciting is the delivery that comes with it. Ordering weed is now safer, faster, and no sweat! 
Ordering weed comes with a sense of responsibility. Before buying it, make sure you are aware of the rules and policies. Thankfully, in California, weed are safe to use for medicinal and recreational purposes but in moderation. Looking for a trustworthy source online might still be hard, that's why we are here to help you! To save your precious time, we've collected all the useful details below to start your first cannabis delivery experience.
Looking for a trustworthy weed supplier? Smokeland legally manufactures cannabis-infused ingredients and supports local farmers, check their website for more information. 
How Does it Work?
To give more in-depth information about the process, here are some friendly tips!
Choose your dispensary wisely
Because technology made our lives easier, most dispensaries now offer delivery. Whether you're at your home or on vacation, a trustworthy store like Smokeland will deliver it to you swiftly. Take this as advice, and do your research! It's crucial to identify which dispensary has available products to your liking. Smokeland has numerous dispensaries available on their website, don't forget to check it out!
Proceed to their Online Menu
Now you're done with researching about dispensaries, it's time to choose your product. Smokeland has a wide range of categories for its cannabis-infused products. This includes vape pens, flowers, concentrates, DealZ, clearance, edibles, accessories, and more! Pick your preferred items and add them to your cart. For a full detail visit the website. 
Fill Out Needed Information
Before adding your items to your cart, most online shops will ask you to fill out their forms. They will ask for personal details such as name, address, phone number, and date of birth. The date of birth is crucial because it's the basis of the customer's age. The legal age to purchase cannabis products is 21.  Make sure that you will put reliable and complete information. Smokeland offers veterans discounts and loyalty programs. You can also refer a friend and both of you will receive a $10 discount for your next order! Amazing, isn't it?
Time to Place Your Order
You're close to meeting your awaited product! Once you've completed all the needed information, the only thing that's needed is to wait. The delivery time depends on your area but it won't take a day to deliver the products. Just like the cliche saying, patience is a virtue.
Accept Your Package
You'll receive what you order. Prepare the right amount as seen at the online store. Most probably, the drivers will ask for your valid ID to confirm the transaction. Smokeland drivers do not carry any change to secure their safety. Tips given to our drivers are 100% on them. In addition, each of our dispensaries can set its price for delivery, delivery fees vary on what dispensary you'll choose. Smokeland delivers to Oakland, Alameda, Piedmont, San Leadro, San Lorenzo, Castro Valley, Emeryville, Berkeley, Richmond, Albany, El Cerrito, San Pablo, El Sobrante, Pinole, Hercules, Concord, Martinez, Clayton, Pleasant Hill, Walnut Creek, Layfayette, Orinda, Moraga, Pacheco, and more!
Mode of Payment
Cash - Customers are obliged to pay the exact amount of their orders since our driver does not carry any change.
Paytender for Bay Area - If the customers prefer to buy through a debit card, then this mode is most suitable.
Ledger Green - This is a platform where we process the payment information of the customers whenever they will pay through credit or debit card.
Already Prepared to Place Your First Order?
It might be hard to place your first order especially when you are not techy. That's why we are here! Learning comes along the way, and gradually you'll adapt to the modernization of virtual shopping. Just instill into your minds the tips above and you're good to order!
Have you ever experienced buying cannabis online but the payment method is limited? It's frustrating, right? Good news! Smokeland listened to its customers and upgraded its transaction. Paying through a credit card is now available for easier transactions.