Smokeland WYLD Gummies: A Flavor for Every Mood
What do you need to know about WYLD Gummies from Smokeland?
Jade Indica
6/15/2023
2 min read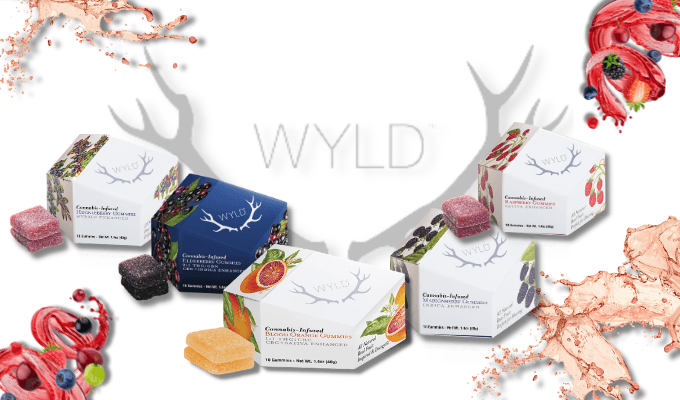 Have you tried WYLD gummies yet? If not, you're missing out. Smokeland, an innovative cannabis company in the Bay Area since 2018, is making edibles fun again with its range of gourmet gummies. Whether you're looking to relax, create, socialize, or recharge, Smokeland has a flavor for your every mood!
With WYLD gummies, there's no guesswork and no unpleasant aftertaste like with some edibles. Just a delicious burst of flavor that delivers the experience you're after. Keep a pack on hand for any occasion - their pocket-sized pouches are perfect for enjoying at home or on the go. Once you try WYLD gummies, you'll wonder why you waited so long. Open your world to new flavors and experiences with WYLD. Your taste buds will thank you.
What are Edibles?
So, what exactly are edibles? Edibles, also known as cannabis-infused foods, are products containing THC that you eat or drink. The THC is extracted from marijuana plants and added to foods like gummies, cookies, brownies, and beverages.
When you eat or drink an edible, the THC is absorbed into your bloodstream through your stomach and liver. This results in a slower onset of effects than when you smoke or vape cannabis, but the high may last longer, up to 8 hours. The effects are also more physical than cerebral.
The best way to find the right edible for you is through experimentation. Always start with a low dose, around 5 to 10 milligrams of THC, and wait at least 2 hours before ingesting more. Edibles can take time to kick in and the effects may be more intense than expected.
When you want to enjoy cannabis in a tasty, discreet way, WYLD gummies are a delicious option. With so many flavors and formulas, there's something for any mood or experience level. Why not give them a try?
What do you need to know about WYLD Gummies from Smokeland?
So what do you need to know about WYLD Gummies from Smokeland before you dive in? Plenty. These aren't your average gummies.
WYLD's gummies are made from high-quality cannabis extracts and all-natural ingredients. Smokeland offers a variety of flavors, strains, and dosages to suit your needs and tastes.
For relaxation and stress relief, try their Huckleberry gummies or Elderberry.

To ease pain or inflammation, their Blackberry or Raspberry gummies with a 1:1 THC to CBD ratio work outstanding.

If you want an uplifting buzz, go for their Sativa Pineapple or Pomegranate gummies.

For sleep, their Indica Marionberry gummies will do the trick.
With WYLD Gummies, you've got access to premium edibles in a portable, discreet form. Keep a pack on hand for any adventure or just a chill night at home. Smokeless cannabis has never tasted so good. Enjoy and remember to start low and go slow!
Where to Find WYLD Gummies
The most obvious place to find WYLD gummies is at your local dispensary. Many dispensaries, especially in states where recreational cannabis is legal like California, Colorado, and Oregon, carry a wide selection of WYLD's products. Call ahead or check our online menus to see if your favorite dispensary stocks WYLD gummies. 
As WYLD Gummies continues expanding, its products are becoming easier to find. Here are some of the best places to locate WYLD's tasty infused gummies. 
WYLD Edibles at Smokeland
Made from all-natural, organic ingredients and with different levels of THC and CBD to suit your needs, these gummies make it easy to customize your edible experience. The hardest part will be choosing between all the delicious options. But with WYLD, you really can't go wrong. Treat yourself to an adventure in flavor and feel good knowing you're supporting a company that gives back. Your taste buds and your conscience will thank you.
We provide our dispensaries with a high-quality selection of cannabis edibles at Smokeland. Visit one of our dispensaries now or browse our online menu to see our extensive range of quality cannabis delicacies. We are excited to serve you!