The Future of Cannabis Delivery: Trends and Innovations in California
Ready for a wild ride into the future of cannabis delivery in California?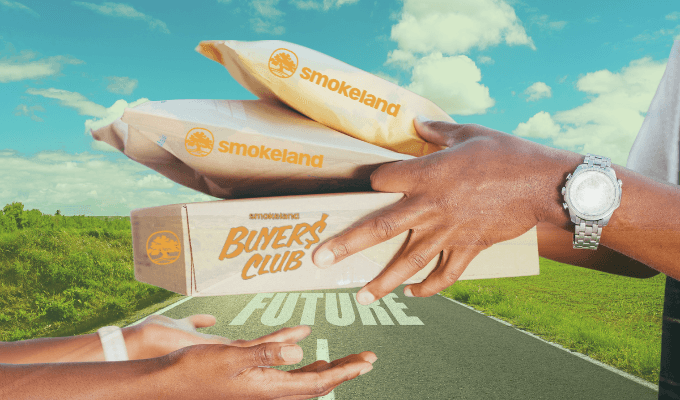 California has always been at the forefront of the cannabis movement, and with legalization gaining momentum, the game is getting seriously elevated. From state-of-the-art delivery services to cutting-edge technology, the cannabis industry is blazing a trail like never before. As the green revolution takes center stage, you'll know how eco-friendly practices are becoming the new norm in the cannabis delivery game.
Ready for a wild ride into the future of cannabis delivery in California?  Let's light this up! 
California Cannabis Delivery Service
California's research and innovation leadership makes it a top spot for cannabis businesses. Colleges offer specialized cannabis programs covering cultivation, production, marketing, and management. This training is vital for startups, given diverse facilities and methods like Kaliac Resources and Greenie-planting schemes. Understanding what works as you grow is crucial. In production, various methods use terpenes or plant chemicals for THC and CBD products. Production centers have tanks and machines for THC and CBD products.
Cannabis delivery services in California provide a practical approach to getting access to a variety of goods while remaining at home. These services save time, and money, and offer a discreet, private manner to consume cannabis. They also feature wide selections, discreet packaging, and expert advice available on demand. By embracing this trend, the state can guarantee hassle-free use for both medical and recreational consumers.
Trends in Cannabis Delivery 2023
From being banned in most countries to the discovery of its positive effects, the cannabis industry, and delivery gains popularity now. It can now be seen on different platforms with recommendations from social influencers, has a physical store, and more importantly, cannabis can now be delivered to your home!
As a consumer and business head of the industry, it is important to keep up with the trends in states that have fortified strong cannabis industries. California remains at the top of the largest U.S. cannabis market by sales. Because of that, businesses must remain updated with the needs of consumers in California and come up with creative ideas to satisfy their needs, especially in delivery services. Here are the top 5 trends in cannabis delivery in California:
Third-Party Delivery
The trend for third-party delivery has now partnered with other delivery service companies in order for consumers to have a fast and convenient delivery experience. This is a wise option for cannabis businesses.
Partnering Cannabis with Activities
People nowadays are more wise consumers than before, they want to experience the maximum potential of cannabis while enjoying their favorite activities such as socializing, cooking, playing specific sports, or even just spending time in nature. This trend goes beyond dosage and type, consumers can now have this kind of experience because delivery services are available anywhere with a massive 70% of consumers saying that it will help them enjoy their everyday living.
Delivery Bots
Due to continuous advancement in technology, delivery bots which is another product of Artificial Intelligence paved the way for the latest delivery trend. An example of this is Robby, this bot is a mile delivery robot that undergoes extensive testing in California. The last mile means the final step of your favorite cannabis product, from business to final destination.
The Future of Cannabis Delivery
California remained the biggest cannabis market, attracting interest from both firms and customers. Cannabis-infused products such as pre-rolls, drinks, edibles, vape pens, and others with the combination of delivery trends became highly in demand. Cannabis firms must always consider and keep up with the changing trends in the cannabis industry. In that way, consumers will experience the utmost delivery without any hassle. Smokeland offers delivery services in different states, visit their website and add your first order!