The Ultimate Guide to Cannabis Delivery in California
Ordering cannabis delivery in California is easier than ever.
Harry B. Nuggs
10/25/2023
5 min read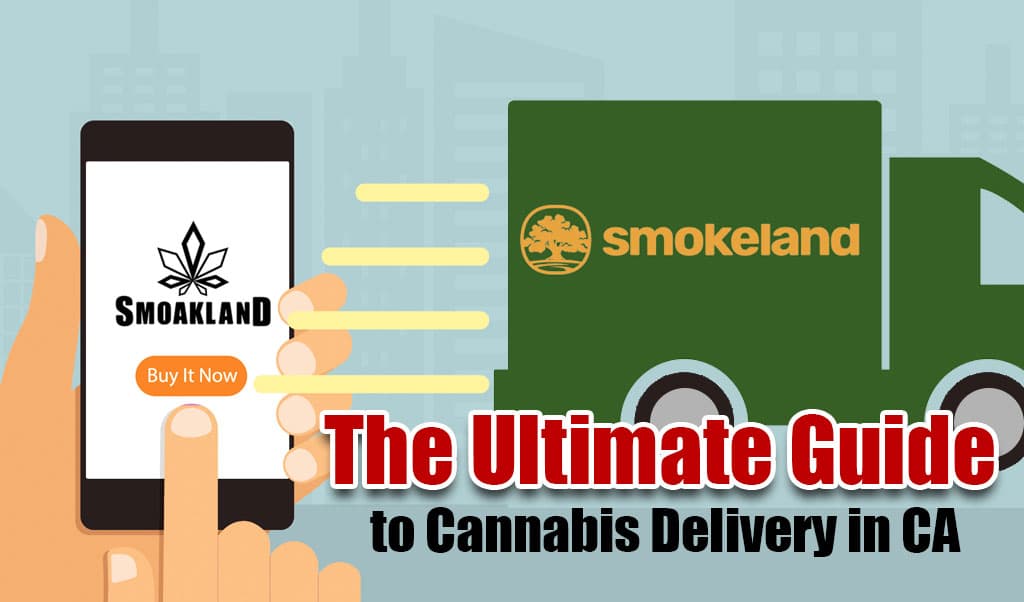 The Ultimate Guide to Cannabis Delivery in California
You've waited years for this moment. At long last, cannabis is legal in California and available for delivery straight to your door. What a time to be alive! Now you can browse online menus, choose from hundreds of products, and have your order show up discreetly on your doorstep.
How to Order Cannabis Delivery in Major Cities
Ordering cannabis delivery in California is easier than ever. Whether you're in LA, San Francisco, or another major city, just follow these steps:
How to Order
Make sure cannabis delivery is legal in your city. Most major cities allow licensed dispensaries to offer delivery but double-check your local regulations first.

Find a dispensary that delivers. Search online for "cannabis delivery," followed by your city name. Most dispensaries that offer delivery will prominently advertise that service on their website or in their name. Check reviews to find a reputable one.

Place your order on the dispensary's website or over the phone. Have your ID ready, as they will verify your age and identity. Let them know exactly what types of flowers, edibles, concentrates, or CBD products you're interested in.

Provide your delivery address and pay. Once your order is confirmed, provide your address for delivery and pay using a credit or debit card. Most deliveries arrive within 1-2 hours.

Be prepared to show your ID again. When your delivery arrives, you'll need to provide ID to verify your age before receiving your products. Enjoy, and remember to consume cannabis responsibly!
With so many cannabis delivery options, getting your favorite products has never been more convenient. But remember, moderation and safety are key. Stay up to date with the laws in your city and only buy from licensed dispensaries. Happy ordering, and enjoy your cannabis!
Tips for Safe, Convenient Cannabis Delivery
Once you've placed your delivery order, there are a few tips to keep in mind for a safe, convenient experience.
Check ID and payment method
When your delivery arrives, be prepared to show your government-issued ID to verify your age and identity. Also, have your payment method ready, whether it's cash, a debit card, or a pre-paid gift card. Some delivery services allow you to pay online or over the phone when you place your order.
Meet in an open, safe area
For security and privacy reasons, most delivery services will not leave cannabis products unattended. Meet your delivery driver in an open, well-lit area, like your front yard or lobby. Avoid having them come to your private residence. This protects both you, the customer, and the delivery service.
Inspect your order thoroughly
Carefully check that your order contents, amounts, and products are correct before the delivery driver leaves. Check that any seals or tamper-proof packaging are intact. Don't be afraid to speak up right away if anything seems amiss with your order. Reputable delivery companies will work to remedy any issues to your satisfaction.
Keep products secured
Once you've inspected and accepted your delivery, be sure to properly store your cannabis products in a secure, locked area away from children and pets. Keep all labels and receipts in case you need to return or exchange a product.
Following these tips will help ensure you have a safe, convenient, and discreet cannabis delivery experience. Let the professionals handle the delivery details so you can enjoy your products responsibly.
What's Next?
You have everything you seek! California is a great location for trying new things. If you're a novice, you must read this guide and be sure to follow its recommendations to prevent any delays or misunderstandings with your delivery experience. Visit Smokeland if you're seeking the top business selling a variety of cannabis-infused items.