The Ultimate Guide to Safe and Legal Weed Delivery Services
Everything you need to know to get weed delivered to your home without hassle or hazard.
Harry B. Nuggs
10/26/2023
5 min read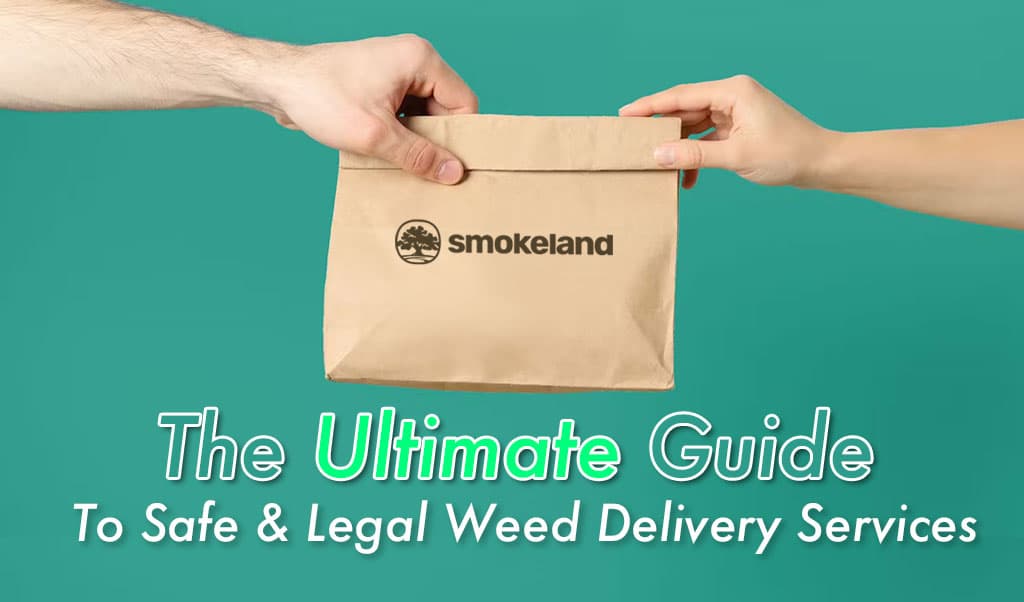 The Ultimate Guide to Safe and Legal Weed Delivery Services
Ever want to try some weed but don't know where to start? Don't worry, we've got you covered. As more and more states legalize cannabis, delivery services are popping up to bring the goods right to your door. But how do you find a legit service that will get you what you need safely and legally? This guide will walk you through everything you need to know to get weed delivered to your home without hassle or hazard. We'll show you how to spot licensed and regulated dispensaries, how to place an order, how deliveries work, and how to stay on the right side of the law. By the end of this, you'll be puffing away in the comfort of your living room. So sit back, relax, and let us handle all the details - your bud will be with you before you know it.
How Weed Delivery Services Operate Legally in California
In California, weed delivery services can legally operate under the Medicinal and Adult-Use Cannabis Regulation and Safety Act (MAUCRSA). To legally deliver cannabis, a delivery service must obtain a retailer license and delivery license from the Bureau of Cannabis Control (BCC).
Driver Requirements
Drivers must be direct employees of the licensed retailer. Independent contractors and third party services cannot be used.

Vehicles used for delivery must not have any markings that indicate they are transporting cannabis.
Delivery Protocols
All cannabis goods must be stored in a locked container secured to the vehicle during transit.

Deliveries can only be made directly to a physical address. No deliveries to P.O. boxes or public places.

Recipients must provide valid ID proving they are 21+ and sign for the delivery.

Deliveries cannot be handed off to anyone other than the recipient. No leaving packages on doorsteps or with receptionists.
By following these regulations carefully, weed delivery services in California can provide safe and legal deliveries to recreational and medical cannabis users across the state. Of course, laws may change, so services must stay up-to-date with the latest rules from the BCC to keep operating legally. But for now, these guidelines allow delivery to be a convenient option for accessing legal cannabis products.
Tips for Choosing a Reputable and Safe Weed Delivery Service
When it comes to weed delivery services, you want to make sure you're choosing a reputable company that will deliver your order safely and legally. Here are some tips to keep in mind:
Check Reviews and Ratings
See what other customers say about the delivery service. Look for companies with mostly positive reviews mentioning things like fast, discreet delivery; quality products; and good customer service. Avoid those with reviews complaining about not receiving orders or getting low-quality products.
Verify Proper Licensing and Permits
Legitimate cannabis delivery companies will clearly state the licenses and permits allowing them to legally sell and deliver cannabis products. Double check that the licenses are current. Unlicensed delivery services are illegal and could end up cheating or harming you.
Compare Product Selection and Prices
Browse the company's menu to see if they offer the types of cannabis products you're interested in, like flowers, edibles, concentrates or topicals. Compare their prices to other delivery services to make sure you're getting a fair deal. Some offer discounts or promotions for first-time customers.
Ask About Their Delivery and Payment Methods
See if the company delivers to your location and how long delivery typically takes. Find out what forms of payment they accept so you can pay conveniently and securely. Legit services will not accept just cash.
Stay Safe During Delivery
When your delivery arrives, check the driver's ID and the contents before paying to ensure your order is correct. Never feel pressured into paying for an order that's not right. Reputable companies will work to make the situation right. Your safety is most important, so trust your instincts.
Conclusion
You may uncover respectable delivery firms that provide top-notch products and covert shipments by doing some simple investigation. Delivery is a practical choice whether you need medicinal cannabis or reside in a place where cannabis consumption is permitted for recreational purposes. You now understand how to assess businesses, make product selections, pay securely, and guarantee a positive delivery experience. You're all prepared to kick back, unwind, and take advantage of cannabis' health advantages in the convenience of your own home. Cheers to shopping and consuming!