WYLD Gummies: What You Need to Know
Taking edibles made from cannabis has many advantages.
Harry B. Nuggs
11/10/2023
5 min read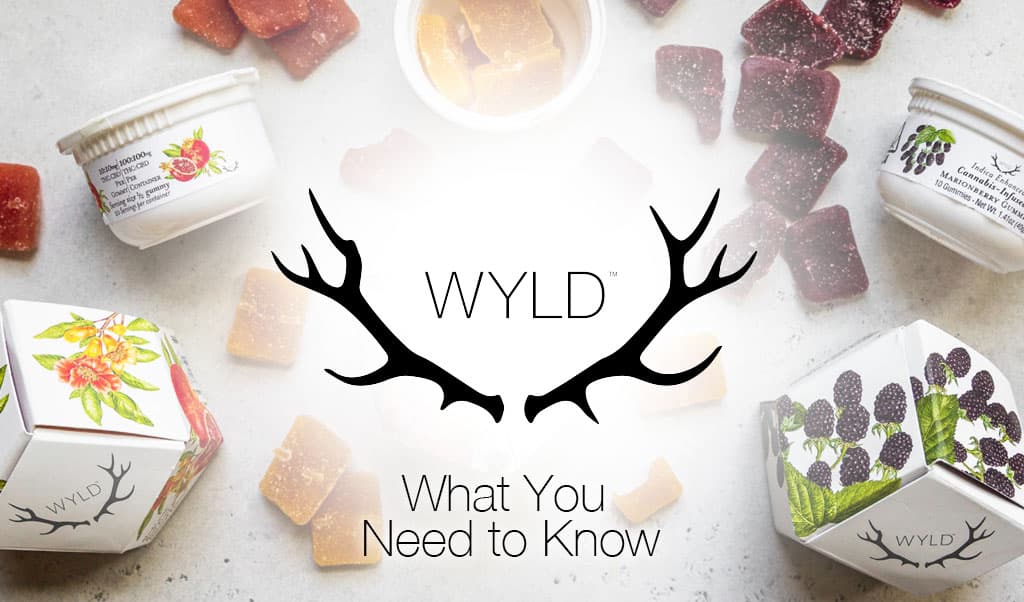 WYLD Gummies: What You Need to Know
Need some beginner's advice? Start your cannabis experience with Smokeland's soft chews! 
Sleep is essential for maintaining our mental and physical health, yet it eludes many adults. So if getting shut-eye is becoming harder and harder, you're not alone. According to Falkingham (2020), the pandemic last 2020 caused a rise in the number of people suffering from sleeping problems; From one (1) in six (6) last 2018, to one (1) in four (4) last 2020. Whether you have a sleep disorder or are having difficulty sleeping after a stressful day, cannabis might be a good choice for you.
Now, to save you some time and help you escape from your sleepless nights, we introduce to you, WYLD gummies. Let's dive in!
What kind of WYLD Gummies do I want?
The two most widely accessible cannabinoids in the United States are THC, which makes you high, and CBD, which has calming and anti-inflammatory qualities but doesn't get you high. There are THC-only gummies, CBD-only gummies, and "balanced" formulations that consist of both THC and CBD.
WYLD gummies are best for starters; they're both vegan-friendly and gluten-free. If you are struggling at night, this is the perfect way to diffuse your sleeping problems, such as insomnia and anxiety. 
Below are the different types of WYLD Gummies available in Smokeland;
Indica. This strain is perfect for starters who want a calming and relaxing experience.

Sativa. Sativa strains typically provide users with an upbeat, joyful, and energizing feeling.

Hybrids. Hybrids are blends that are a combination of indica and sativa strains.
Let's talk about dosage! You might be familiar with the phrase "start slow and go slow", the same philosophy applies to intaking cannabis products. 
In The United States, cannabis is sold in individual packets with a maximum total THC dose of 10 mg and no maximum CBD dose. One high-dose gummy may contain all of the THC, or it could be divided up into numerous pieces. 10 mg of THC is a lot for most users, especially beginning ones. Practically, it is not advisable to start with the full 10 mg of cannabis if you have not taken it in a long time or at all.
The recreational adult consumer in Smokeland is limited to buying 28.5 grams of flower and 8 grams of concentrate every day. 
So What's the Perfect WYLD Gummies for Me?
Taking edibles made from cannabis has a lot of advantages. Even when compared to other types of cannabis edibles, the best THC gummies offer the simplest and most practical approach for you to enjoy these advantages. Although each has particular advantages and disadvantages to take into account, your personal preferences and needs should still be your priority.
Smokeland's WYLD gummies represent the cream of the crop, and any of them will be the perfect complement to your lifestyle, elevating your mood and alleviating any symptoms you may be experiencing.
Picky eater? No worries. Smokeland offers a vast selection of WYLD gummies. Visit our online shop to begin your edible experience!
References:
https://www.southampton.ac.uk/news/2020/08/sleeploss-lockdown.page
https://www.healthline.com/health/medical-marijuana/cannabis-for-sleeping