Melonatta: Not Your Typical Sweet and Citrusy Treat
All About Melonatta
Jeff Blazeos
6/29/2023
2 min read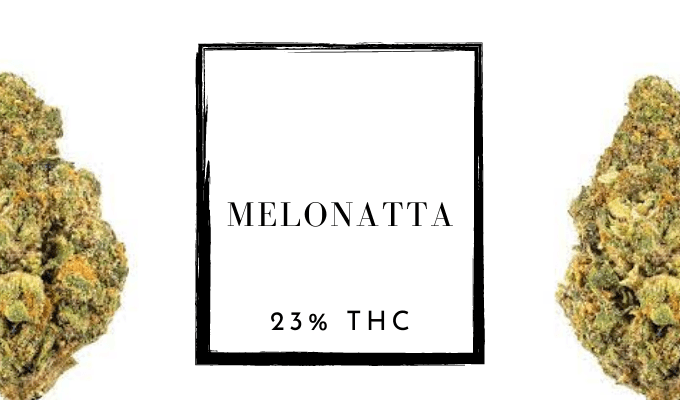 Experience a roller coaster of emotion and goodness with Smokeland's Melonatta! An offspring of Watermelon Zkittlez and Lemon Tree that will surely satisfy your sweet and sour cravings.  
Fond of sweet and citrus flavor? If so, this will be your door to a whole new world of relaxation and euphoric satisfaction. Adulting is challenging, responsibilities come our way and sometimes we forget that we're human too, and need to have fun and relax at the same time. Thankfully, Melonatta will give you a sense of focus and calmness from its strings. 
To dispel your concerns, we gathered all useful information about Melonatta strings for you to decide whether to try or not. Scroll up and read carefully. 
All About Melonatta
Whether you are new to the cannabis industry or finding a suitable product, it is essential to know its components and effects. 
Indica and Sativa are both present in a hybrid strain in about equal amounts. These "best of both worlds" strains provide harmony between the advantages of the two categories. Understanding these classifications enables patients to more accurately predict how they could react to certain products, although these guidelines aren't rigidly enforced. 
Many patients report success treating common symptoms like pain, nausea, and appetite loss using a range of strains from throughout the Indica/Sativa spectrum. We advise our patients to try various products, and those who do so frequently find their favorite strains across many categories.
Melonatta contains 23% of THC, which is why it's the best cannabis-formed product for a seasonal cannabis user. Even before you take a puff, Melonatta's luscious scents will already be engulfing your senses. This sativa-dominant strain leaves a cantaloupe-flavored aftertaste on your tongue after exhaling. 
Why Melonatta?
Honeydew's sweet, juicy flavor is combined with a terpy citrus treat in Melonatta. This cannabis-infused product has a tropical fruit taste aroma throughout. Less is required to get the desired outcome in the majority of applications due to the increased amount of flavoring components. Just a polite reminder: while assessing individual preferences, combine in proportions that are below average (5%). 
The Melonatta strain delivers complete relaxation in addition to the uplifting and joyful qualities that Sativa is known for.   Effects of this are believed to include relaxation, focus, vigor, and stress alleviation in addition to sensations of euphoria. Physically, when soreness slowly subsides, you could feel a tingle spread throughout your body. Melonatta users will get an invigorating impact as well as an improvement in their mood to help them cope with their anxiety and despair. Visit Smokeland's online shop to browse for Melonatta strain products.
Bottom Line
Melonatta is one of the most flavorful cannabis products you'll ever buy. Its sweet and citrus flavor will give you an indulging yet calming experience. If you are a seasonal cannabis user, this is the perfect one for you! 
Smokeland has been a part of the Bay Area cannabis community since 2018.  With roots in Oakland, the company's sole purpose is to grow across California and, ideally, the rest of the United States. With their affordable product and convenient delivery services, Smokeland can give you a seamless experience. It's not just about business, it's more about the consumer's welfare. 
References:
https://www.hytiva.com/strains/hybrid/melonatta
https://bestdelta8vapes.com/melonatta-a-fruity-delight/
https://flowerpowerbotanicals.com/top-hybrid-marijuana-strains-2023-indica-sativa-balanced/