Smokeland Vape Flavors: Your Guide to Vaping Pleasure
From fruity bursts to heavenly delights, Smokeland's vaping journey is always right!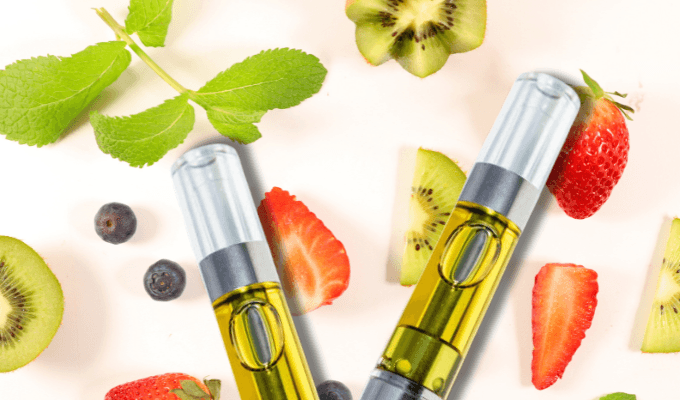 Are you tired of looking for the best nearest vape shop in your area? Stop your searching here, folks! We've got your back in finding an extensive range of the newest vape devices or professional guidance from skilled professionals. 
Diving into the Best Vape Shop Near Me
Let's trace out the vape near you! When finding a vape shop, having one nearby is always convenient. Below are the tips to get your desired product: 
Use your device application like Google Maps or Apple Maps. The app will help you know the popular vape shops nearby.

It's a good idea to visit websites or social media pages of cannabis dispensaries to get their product selection and promotions like in the Smokeland where a few clicks on your devices can bring your desired vape products to your doorstep.

Consider the power of personal recommendations. Reach out to friends or even fellow vapers who are already in the know. You'll never know how far they know the best vape shops in town.
With your device, a little online research, and some friendly advice, you're well-equipped to walk through the world of vape shops near you.
More Option, More Fun: The Variety of Vape Pens in our Shop
At Smokeland, we've got everything you want! We understand that users have different preferences for vaping devices, so we make an impressive array of vape pens. Get to know our products below: 
All in One Faderz- Blueberry Gelato- This flavored pen is perfect for individuals wanting relief from anxiety and stress-related symptoms.

All-in-One Faderz- Chemdawg- Smoakland's Chemdawg vape is known for its unique flavor that will bring users to a calm, happy state.

Sierra Hills Entourage Vape Cartridge Sleep- Need a little help achieving a peaceful night's sleep? This cart's aroma will help you achieve calm and complete rest. 

Sierra Hills Entourage CBD Vape Cartridge Mint- The soothing properties of this mint vape provide the break you deserve throughout the day.

All in One Faderz- Blue Dream- The combination of Blueberry and Haze achieves a harmonious effect between relaxation and gentle mental stimulation.

Faderz-Amnesia Haze- A delightful combination of zesty lemon and citrus taste, making it the best choice to kickstart your day. 

Faderz Cartridge - Chemdawg- This harmoniously balanced classic hybrid cannabis strain will take your senses on a thrilling taste. 
Everything that will cater to your preferences is here on our website. It's time to treat yourself to a world of incredible flavors with us! 
Where to Find Smokeland's Products? 
Want to know where you can get our fruity vape pens? Check us out on Google and Weedmaps where you can find insights from customer reviews and ratings. Get your new favorite flavors now, and indulge the pleasure with us! 
References:
https://weedmaps.com/brands/smoakland/products/smoakland-all-in-one-faderz-blueberry-gelato-i-1g
https://grassdoor.com/product/blue-dream-all-in-one
https://weedmaps.com/brands/smoakland/products/smoakland-faderz-amnesia-haze-s-1g